Hi, I'm Ben.
I'm a freelance UX Designer and Information Architect.
With over 10 years of experience I support agencies and companies with the conception and creation of digital products in Hamburg and throughout Europe.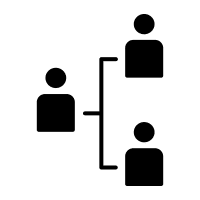 UX Consulting
With a senior level of UX expertise I can support your design team and I advise your company how to tackle conceptual challenges.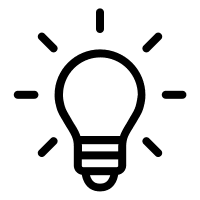 Creating a Product Idea and Strategy
I support you shaping an idea of your future digital service or product and define a proper product strategy. For best results, we do this together in a team.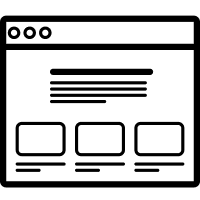 Conception and Interaction Design
I create UX deliverables such as wireframes, prototypes, user journeys and flows for stakeholders, designers and developers.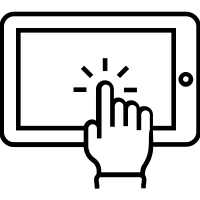 UX/Usability Testing
Usability reviews and user testing of applications, websites or prototypes throughout all stages of the creation and development process.
Mobile and Connected Devices
Mobile App, Voice Assistant… each new device brings its own unique way of user interactions. I love to create interactions that take into account both the users needs and the device constraints.
Challenge me with complexity
I love to dig deeper. Especially for business tools, in addition to just create usable user screens, I support you figuring out how workflows of the actual users can be improved and accelerated.
Businesses in transformation
From banking to TV and publishing houses. I supported companies affected by the digital revolution, transforming their business by creating state-of-the-art applications and services.
Selected Works
You will only find examples here to which I have contributed a substantial part to the project. Do you have questions or need more details? Just drop me a line.
smart EQ Control App
Client: Computerrock GmbH
Lead UX conception for the companion app for all smart electric drive vehicles. My job was to architect car information in a useful and entertaining way and support the user with better trip planning in order to overcome range anxiety.
DPD MDE
Client: Computerrock GmbH
My task was the UX concept for DPD's upcoming MDE software. By working together closely with the client and future users, we solved the challenge to process the shipment of parcels to recipients more efficiently and speed up the software's onboarding process for new users.
EDEKA Genuss+ App
Client: Edeka AG
In an agile product team, alongside with leading the UX design of the iOS and Android app I refined the game mechanic, that helped motivating users to continuously use the app in their daily routine.
ZDF App
Client: Cellular GmbH
Leading 5 UX projects in over 2 years, I supported the transformation of the ZDF mediathek towards the ZDF app. Moreover I did the conceptual design for a CMS web tool which enables the editorial office to create contents for their programmes and to publish them parallel on 2nd Screen in real time.
ZDF heute App
Client: Cellular GmbH
UI Conception of Version 2.0 and 3.0 for Android and iOS on both on smartphone and tablets. My focus lied on the transformation of the news consumption from read-only information and linear video to more in-depth, interactive information and on-demand video.
TUI Mein Schiff
Client:
Cellular GmbH
Creation of a digital information system for passengers of the Mein Schiff. The conception encompasses various interfaces such as public touchscreen displays, private smart-tv sets, and responsive web apps for smartphones and tablets.
Let's Work Together
Always having the user in mind, I work creatively, fast and goal-oriented. I also have a good sense for what can be realised within the given budget and time span.
What can I do for you?